New youngsters jumping
The other day we drove to Roynes and Sofias place to jump some new young horses in a new place and train a course. Always interesting how they react in a new place!
With us did we have Contendo da Carmas and Argus da Carmas smallest brother by Common Sense - Stanford. He is a really cool 4 yrs stallion and seems to be really promising. We are really happy to co-operate with the breeder Maria Olsson! 
Also Kokain, a 4 yrs stallion by King Louie - Landgraf 1, who we have had now about 4 months was with and he has developed a lot. Now he goes home and has a welcoming break. It´s important that specially the young ones get their breaks both for the mind and body.
A 6yrs mare ,Darthina, who has been less than two weeks in our stable was jumping really promissing. She has one foal, so she can compete this year with the 5yrs horses in Sweden. She did some shows last year, and now we have to build more muscles, condition and make her stronger so she can show what she really goes for. She jumped 10-10 in the 3 yrs test and has an exciting breeding by Carthino Z - Animo - Le Mexico. 
 We look forward to educate all these promising youngsters!

IWONA & PER HAS A NEW HOMEPAGE
Our longtime partners and horse owners Iwona & Per has a homepage, you`ll find it HERE ! It is not complete yet, so look in often to see what is happening! 
Instagram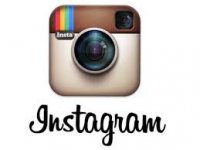 Now you find us also on Instagram, pictures of our days,shows and everything what happends! 
Sebbe competing in Laholm & Satu having a training in Finland
Last weekend Satu was training the finnish pony team in Ypäjä from friday to sunday, really nice to see that both the riders and the ponies are developing, looking good for the new season!
Sebbe was competing on saturday and all horses made nice results, 6yrs Denzel jumped really good in his second 130 class, he is by Zurich-Lux Z and normally Satu competes him, so it was well done from both the rider and the horse, they don´t know each other so well!  
Sebbe rode also Cici´s and Tomas horses and they made nice rounds with 4 faults. Spartan was double clear and placed in 130cm class and also jumped to a 6th place in the 140cm class. That was the main class for the weekend and Qui Vivra Verra ended 2nd and Elektra F on a 4th place. Calandro had 4 faults and ended up 8th, a good day at work for Sebbe!