Sebastian "Sebbe" Numminen was born 1976 in Kirkkonummi, Finland. His parents had a ridingschool and already as 9 yrs old he started to compete. Sebbe has been in many years in the Finnish showjumping team and has been representing Finland in the European Championships in Italy and Great Britain, he has also jumped the World Equestrian Games in Aachen. Sebbe has also World Cup placings,for example was he third in London with Miss Speed.
Before Sebbe started his international career, he won 3 times the Finnish Championships with Bengaal! 
Sebbe has been educating many horses to the top level and has been in the young horse finals in both Falsterbo and Breeders Trophy. He also worked at Meredith and Marcus Beerbaum place for 6 yrs.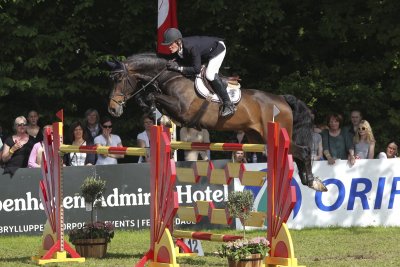 Satu Liukkonen was born in 1981 in Vaasa, Finland. Also her parents had a ridingschool and already as a 6 yrs she started to compete with ponys at the local shows. She won her first Finnish Championships with a pony called Araboy 1995, won a individuel silver in the Nordic Championships -96 and was in the European Championships in England -97 where she won the small final. 
After the school she started to work and study for Anneli & Magnus Lillkquist, competed and educated many different horses in both dressage and jumping. After really good time in their place she had her own business with a silver medal in the Finnish Championships for young riders with Idora, won the quality competition with the 4 yrs mare Black Horse Scandica and the breeders prize with Grixie. She was also competing succesfully on national level in Finland with different horses both in dressage and showjumping!
Since 2003 Satu has been in Sweden, first working as a rider at Royne Zettermans place for two yrs. After that she started her own business and has educated many horses to internationel level. She has been in the Finnish team since 2009 with good results and was part of the Finnish team in the European Championships in Denmark 2013.
Satu is also the team trainer for the Finnish pony team.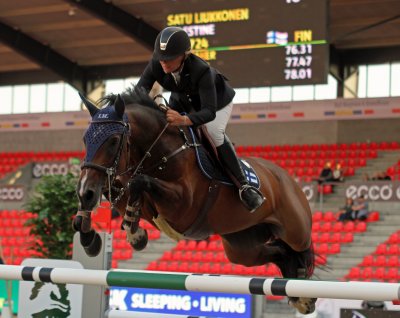 Satus and Sebbes stable is located to the beautiful South Sweden, Gualöv,  they have a good stable with indoor, outdoor, walker, sand - and graspaddocks and beautiful forrest to take a hack out!